Ian Krol - MLB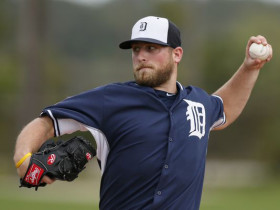 "Everyday was a grind this offseason but I couldn't have done it without all of my good friends at Acceleration. THANK YOU!"
Jason Williams - NFL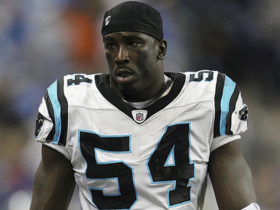 "The Acceleration staff & J.R. provides one heck of a workout to get me ready for my NFL season every year."
Matt Mitrione - UFC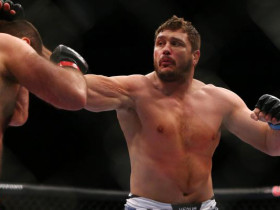 "J.R. Niklos and the Acceleration staff know what they are talking about. I trust them 100% and encourage any athlete to take their game to the next level by training at Acceleration."
Brian Schaefering - NFL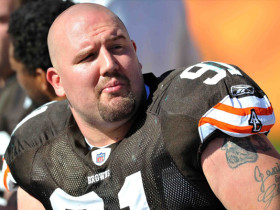 "I fully endorse Acceleration Sports Performance. They do exactly what they say they will do and more. Acceleration has helped me to go from a NAIA college to the National Football League. I owe my success to God and Acceleration. I fully endorse them!"
Shaun Alexander - NFL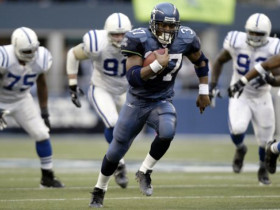 "The Acceleration program gave me a great edge. It moved everything forward: my athleticism, competition, and football skills. It was the answer I was looking for. Acceleration was another edge that set me apart from the rest of the players. My goal was to play in the NFL and the Acceleration program helped me reach it."
Heather Mitts - WMLS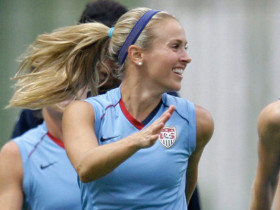 "The [Acceleration] Program can form a good athlete into a great athlete. It teaches you to use your abilities to the max. Someone who is already fast, can be a few steps faster."
Bob McMillen
Chicago Rush Head Coach/ 2013 AFL Hall Of Fame Inductee
"The Acceleration system has helped me become the all-time leading rusher and also the AFL Arena Bowl XX champion with the Chicago Rush. I would highly recommend Acceleration Naperville for athletes of all ages to increase speed, agility, and power. I believe in Acceleration so much that I currently have my own son enrolled in the program."
Ed Leon
NSA Premier VP/DOC
"Our club has worked with Acceleration Naperville for the past 10 years.  We chose to partner with Acceleration Sports Performance after I personally underwent their training.  Following my experience with this program, I came to the conclusion that our players could not help but become faster and stronger through this scientifically based training curriculum.
Over the years, our relationship with Chris Minor and J.R. Niklos has only become stronger.  We recommend their program to everyone in and out of our club. They treat the players with respect, work them hard and make the environment fun.  If you want to take your game to the next level, train at Acceleration Naperville. This training system will give you the edge in sports and life."
Marquice Cole
Northwestern University/New England Patriots (NFL)
"Was on ESPN running 20MPH at a 15 degree incline! All thanks to your facility!"
John Kuehn
(Scott's Dad)
"I just wanted to send a note thanking the Naperville Acceleration folks for everything they have done for my son Scott over the 4 years he has been training there with your group. In particular, the last 2 years when Scott stepped up his workouts, we have really been happy with the results.
His conditioning was critical in his jump from sophomore to varsity last fall. It certainly played a role in his performance on the field with 61 receptions, 687 receiving yards, and 9 touchdowns. He finished tops in the area for receptions, He also was awarded All State Special Mention, several All Area awards, and All Conference. He never seemed to tire, get worn out, or banged up like it happens to some kids which certainly helped him prepare each week for the next game.
Since last season ended, he once again started his training regimen to prepare for a variety of spring combines, summer camps, and next season."
Lynette Heimann
(Mandy's mom)
"The hard workouts and great shape you got her in made it possible for Mandy to pass all of her fitness tests when she reported for pre-season each year. I am positive that her workouts at Acceleration were the reason she was so successful and healthy enough to play in every soccer game of her 4 years at the University of Iowa. Your designed workout specifically to her sport was the reason she was able to play without any major injuries. Thanks again and keep up the great work."
Barry Jacobson
(Downers Grove South Head Girl's Soccer Coach)
"I would highly recommend Acceleration to any aspiring athlete. The professionalism, commitment and individual attention the staff give to every athlete is impressive. My son has not only gained strength and speed, but also a tremendous amount of confidence to compete at a higher level. this experience has been worth every cent."